SumAll Analytics for eBay
By SumAll
(released Jul 24, 2012)
SumAll is a business reporting tool used by thousands of online merchants like you.
Categories: Finance & accounting, Research & reporting
If you are subscribed or want to subscribe to this application please
click here
for details.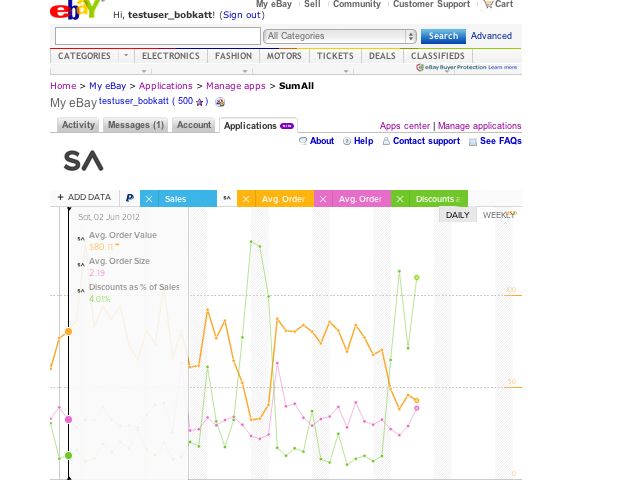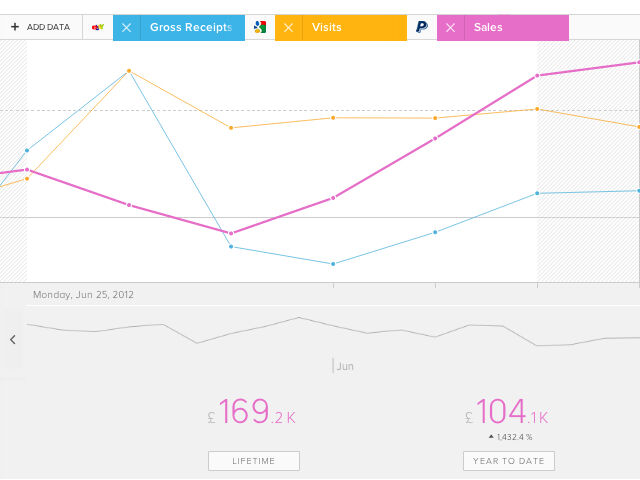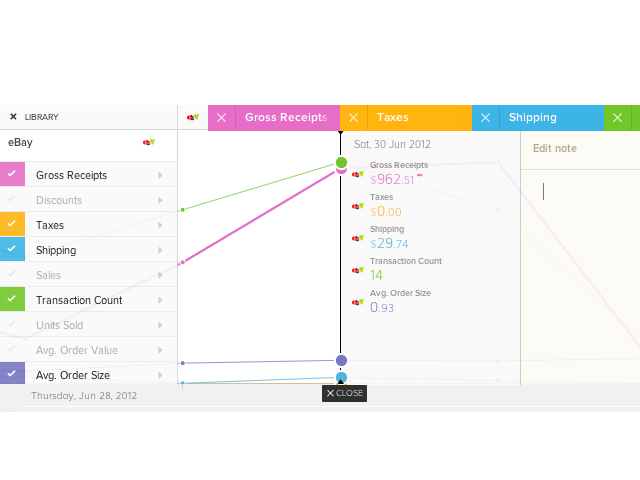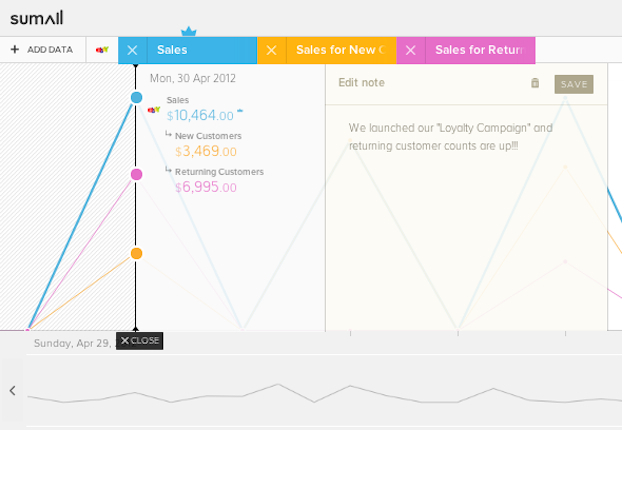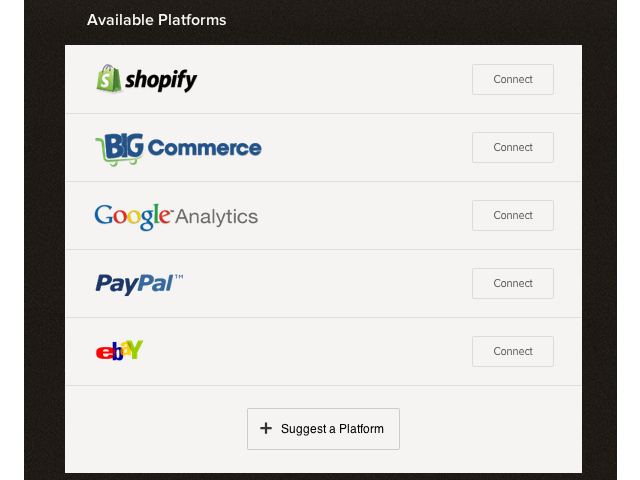 Key features
SumAll enables you to visualize your eBay data simply and beautifully so you can:
Grow your revenue in real-time
Profit from your sales trends in real-time, don't let an opportunity pass or problem go undetected.
Add your PayPal data
Store your entire history in PayPal for FREE.
Understand your customers
See whether new or returning customers place more orders, spend more money or redeem more discounts.
Measure your Google Analytics data
Integrate Google Analytics data to see how your website traffic is driving revenue.
Get the whole picture
View revenue, units sold, discounts, taxes and shipping all in one secure and convenient place.
Improve your marketing
See how new campaigns affect your website traffic and your revenue, in one place, in real-time.
Description
SumAll is a business reporting tool used by thousands of online merchants like you. Our mission is to bring the full power of business intelligence to small and medium sized companies. Today, only the largest companies have access to the kind of tools that let them leverage their data to make better decisions and more money. Our vision is to bring these tools to everyone by making data beautiful, affordable and accessible.
Additional resources
Application requirements
Supported browsers:
Chrome, Safari, FireFox, IE 8+
Supported languages:
English
Supported eBay sites:
ebay.com
Required eBay subscriptions:
None
Application support
Drop us an email us at support@sumall.com if you have a question or need a hand getting the most from our app. We also love feedback, so please let us know how we can improve the SumAll experience by sending us a note at support@sumall.com.