Blog Poster
By PMIT Inc
(released Apr 11, 2012)
As long as you have an eBay account and a blog, this application will let your active eBay sale listings to be posted on the blog with a few clicks of a mouse and by entering your email and password associated with the blog.
Categories: Marketing & merchandising
eBay will no longer support application management. If you are subscribed or want to subscribe to this application please
click here
for details.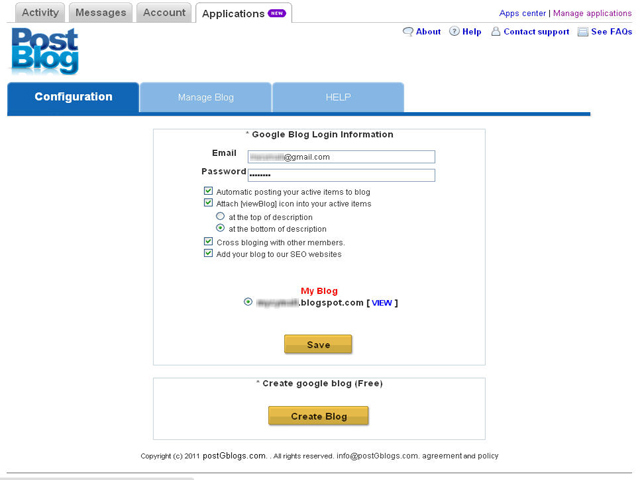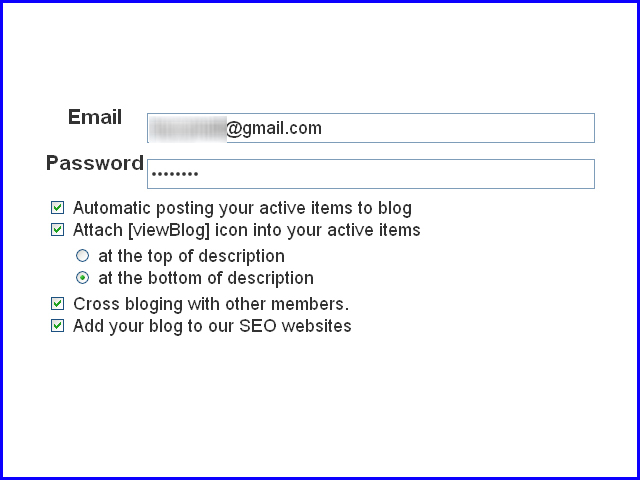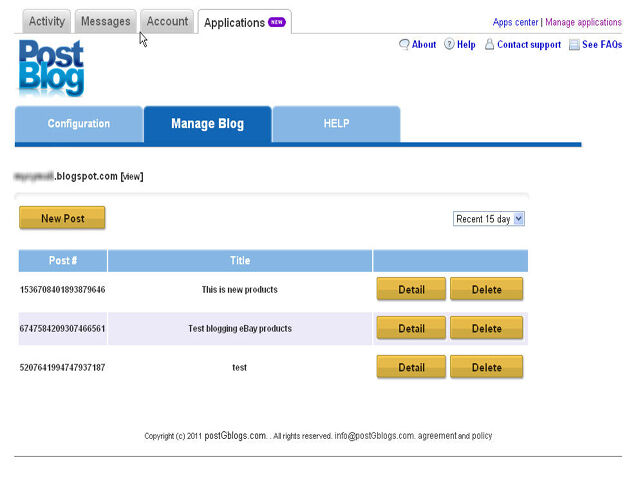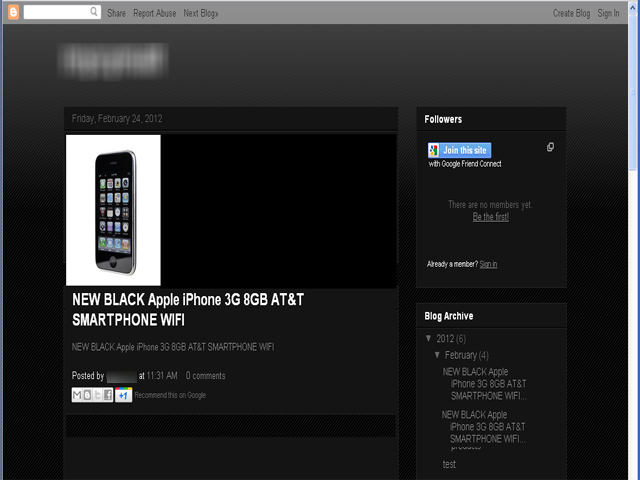 Key features
No need to copy and paste contents, create links manually, or know how to post on a blog.
This application will automatically create blog postings consisting of your eBay active listings. If you already know how to design blogs or edit blog postings, then you can easily modify your blog to act as a selling tool and advertising platform for your items.
Also, by cross blogging with other bloggers, your blog (and consequently your ebay listings) can be exposed to a wider audience. If cross blogging is not desired, this function can be just turned off.
Your blog can also be included in Our SEO (Search Engine Optimization) page, so that your blog is easily searchable using popular search engines, such as Google, Yahoo, Bing, etc. With this added advantage, you can gain further the exposure of your blog and eBay listing on the blog.
So don't wait and try it out during our free trial period.
Description
Are you an eBay seller who want more exposure for your eBay listings?
Do you also happen to operate a blog that receive a lot of web traffic or thinking about creating a blog?
Then why not post your active eBay listings right on your blog so the listings get more exposure from your blog visitors? That means free advertising of your eBay items on your blog!!

"Blog Poster" is an application that allows all this to happen, automatically.
Additional resources
Application requirements
Supported browsers:
mordern web browser
Supported languages:
English
Supported eBay sites:
ebay.com
Required eBay subscriptions:
None
Application support
info@postGblogs.com