My.ShipRush Ship Center
By Z-Firm LLC
(released Aug 19, 2009)
The best FedEx and USPS shipping system for eBay. Receive feeds from eBay, PayPal and other ecommerce systems. Fast, easy and free.
Categories: Shipping & payments, Customer support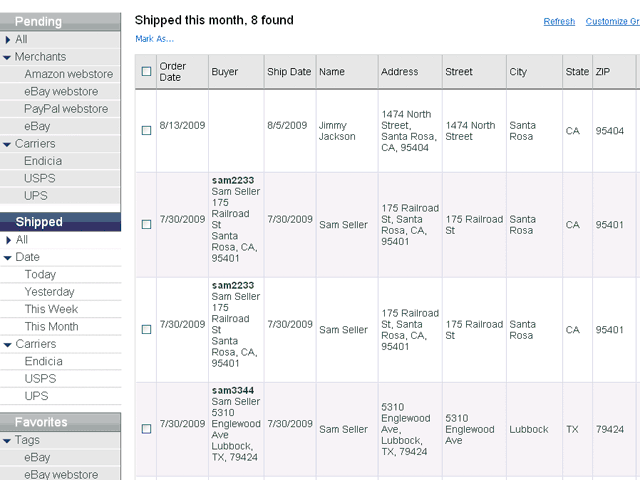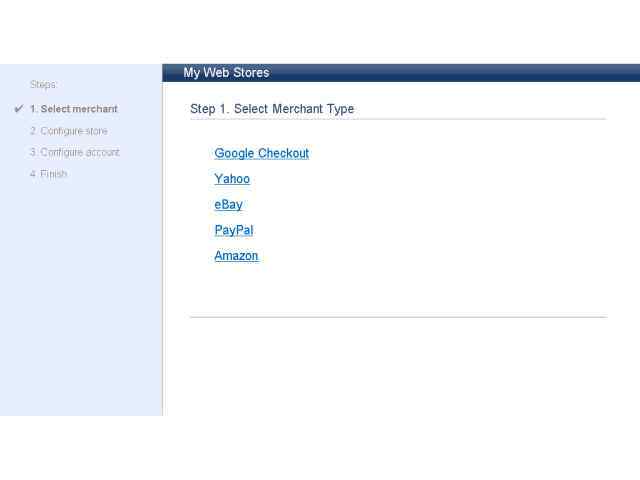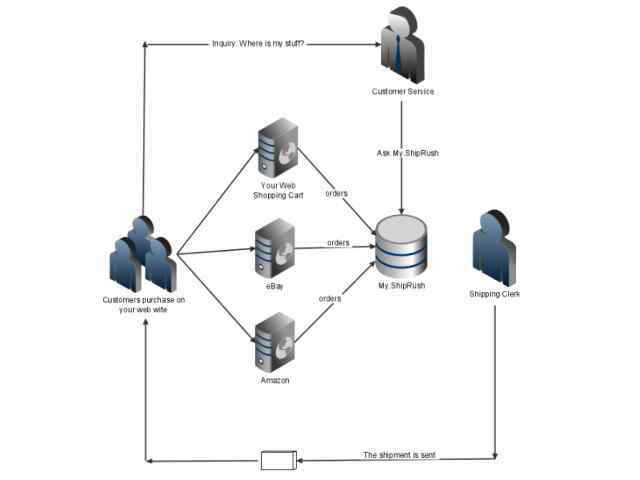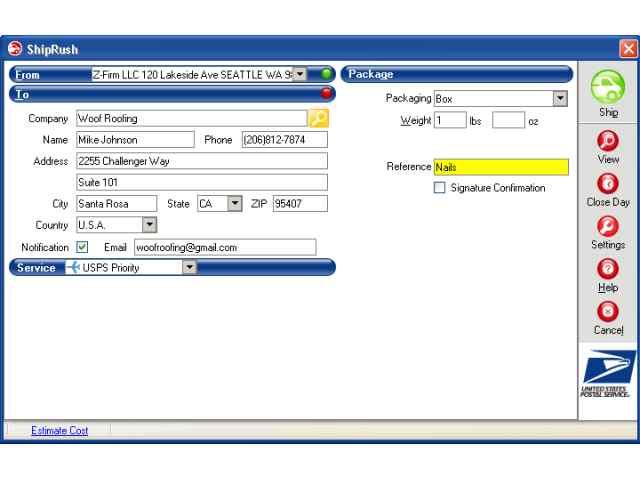 Key features
FedEx shipping system for eBay & PayPal sales
See all ecommerce sales activity across multiple channels in one place
Print FedEx and USPS shipping labels (with FREE shipping plugin)
Customer service staff can look up tracking numbers and shipment status
Easily share shipment history with off site customer service staff
The shipping hub for ecommerce
Free!
Description
FedEx Shipping for eBay & Multi-Channel Ecommerce
Get the %100 FREE bulk FedEx shipping tool for eBay AND get integration to over a dozen ecommerce systems and carts.
eBay sales
PayPal transactions (for on- and off-eBay sales)
Magento
Zen Cart
OsCommerce
Volusion
Google Checkout
Yahoo Stores
Amazon
... and more!
Shipping
Advanced shipping features to save you time and automate your business!
Print shipping labels (with free shipping plugin)
Email notifications
Electronic scale support
Bulk shipping system for FedEx
Print packing lists singly or in bulk
Customer Service
Your Customer Service team can now manage and monitor your ecommerce business from one place.
See sales from all your ecommerce channels
Monitor and manage which have shipped and which have not
Look up sales and shipment information from a single console
Allow Customer Service to work remote from the shipping department
Productivity
No more flipping between multiple merchant consoles
Stay focused by working from a single "to do" list
Easily share access to shipment history with co-workers or outsourced customer service
My.ShipRush is free to try and free to use.
Additional resources
Application requirements
Supported browsers:
Internet Explorer v7 and v8, Firefox 3.x, Chrome
Supported languages:
English
Supported eBay sites:
ebay.com
Required eBay subscriptions:
None
Application support
My.ShipRush support is available online for free. The My.ShipRush forums:
http://forums.zfirm.com
are staffed by My.ShipRush experts and eBay Certified Consultants. Email us at:
info@shiprush.com