Ki Tracking
By KiOui llc
(released Jun 11, 2012)
Track your packages in one quick easy view, communicate with your customers easily about their packages.
Categories: Marketing & merchandising, Shipping & payments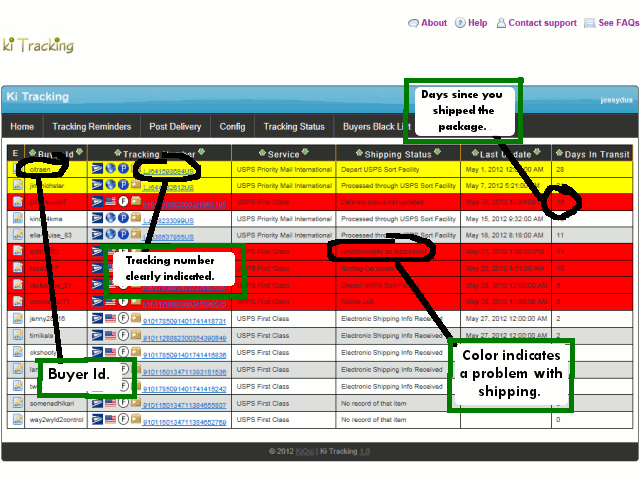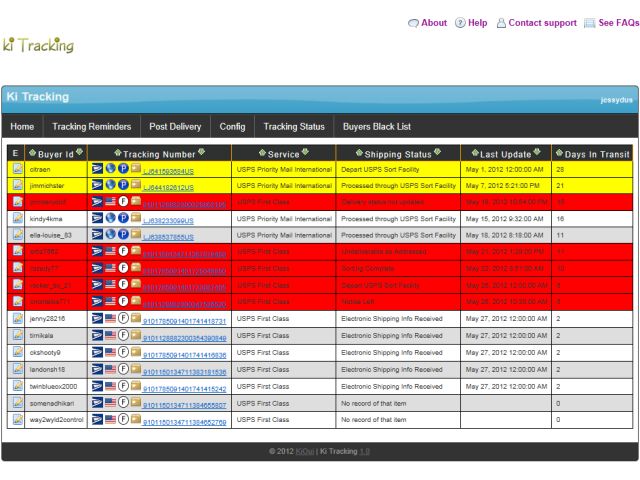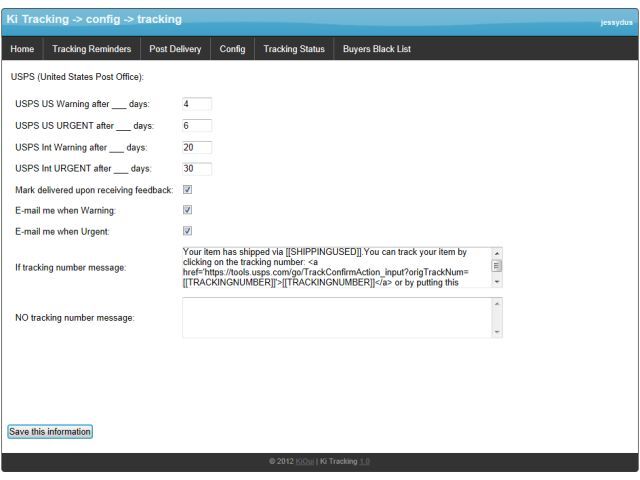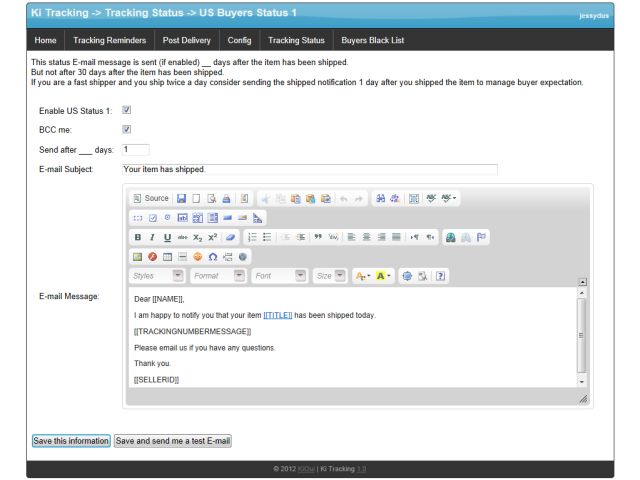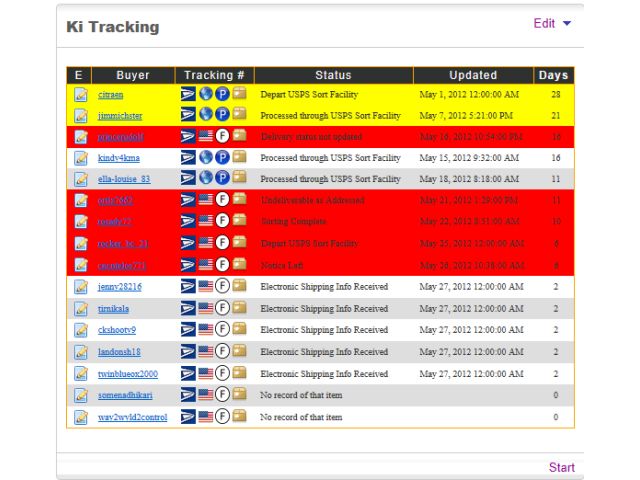 ---
Good to remind me about the delivery delay. This Apps save me several times.
---
This little widget has saved me many times. I'm able to spot a package that isn't arriving at my buyer and troubleshoot the shipping BEFORE an angry customer contacts me. I love it!
---
Helps me stay on top of deliveries to avoid disappointing customers.
---
This program does a fantastic job of keeping your customers informed and a visual for you to follow.
Who hasn't had a package shipped and you never hear from it again until EBAY says the buyer did not get their order. This tool makes it easy to see what is delayed and lets you know there might be a problem.. Helps your feedback by keeping your buyer informed on the progress of their order in the shipping process.
---
---
Helpful and a great time-saver
I love having the Ki-Tracking app on my Summary page. At a glance I can see which of my shipments are still in the works and one click shows me the details of the shipment, another click shows the tracking details. I also set it up to send an email to the buyer when it is marked delivered as a heads-up that I know they got it and hope they will leave feedback without actually asking for feedback.
---
Love this service -- solves a recurring problem.
Before I signed up for this app, I'd been getting a number of buyers contacting me a week or two after their package had been delivered and saying they hadn't gotten it. It's a lot harder to track it down that much later. I don't have time to do this manually, but this automated system sending buyers an e-mail when their package is delivered is perfect !! This will reduce time spent on customer service and reduce complaints.
---
this product not only tracks when it is shipped and delivered but you can included message to your customer with it to. terrific program
---
Improves customer satisfaction
I love this app. It lets customers know you are concerned about when and in what condition they receive their package. It keeps me from wondering if my packages have arrived. I don't have to look up the tracking on each individual item. It is faster than the update on the shipping label page. It also lets you customize the customer message which is awesome. GREAT VALUE.
---
Does just what it says it does-easy set up, works great!
---
Very, very helpful! I can track all my shipments in one place.
---
Glitchy but hidden savings treasure
This app PAYS FOR ITSELF by showing me items that USPS forgot to scan at delivery that I can file an insurance claim for. $295 and counting.
---
SO GLITCHY, COST ME SALES!!!!
I've been using Ki apps for over a year, so after all this time, I finally give up. Apps are extremely glitchy. I just give up!
---
Very Usefull and helps to keep on top of shipments
This tool rocks. I can see all my tracking info in one place and know when something needs to be looked at. My customers love getting the your item has shipped and post delivery emails.
---
Useful tool for us and our customers!
Without overkill, this app keeps us and our customers in the loop on what's going on. On our end, we also receive alerts when something should have been delivered, but hasn't arrived. Gives us a chance to double check things or see what the USPS failed to do. Highly recommended.
---
send a wrong message to the buyer I receive a negative feedback
the message is not right and the buyer give a negative feedback poor service
---