Ki Terminator
By KiOui llc
(released Dec 26, 2012)
Best ender/ re-lister, duplicate finder, and bad image finder!
Categories: Inventory, Listing
If you are subscribed or want to subscribe to this application please
click here
for details.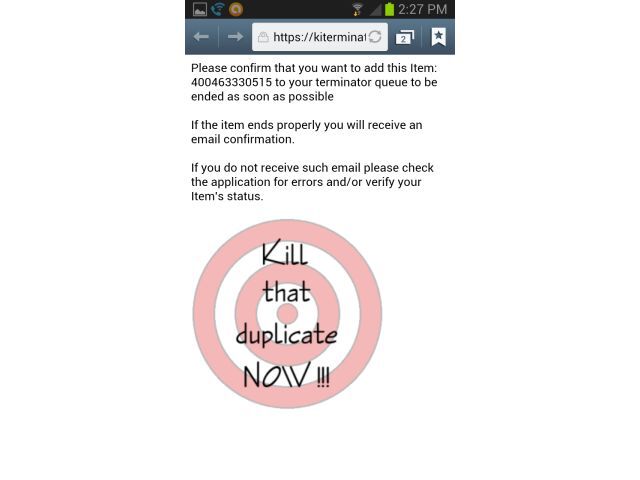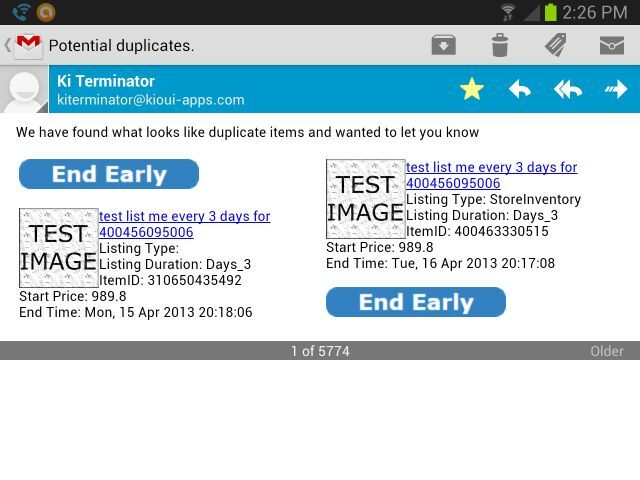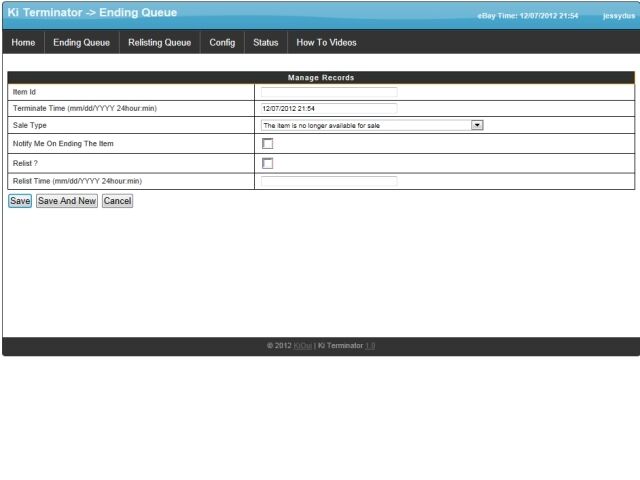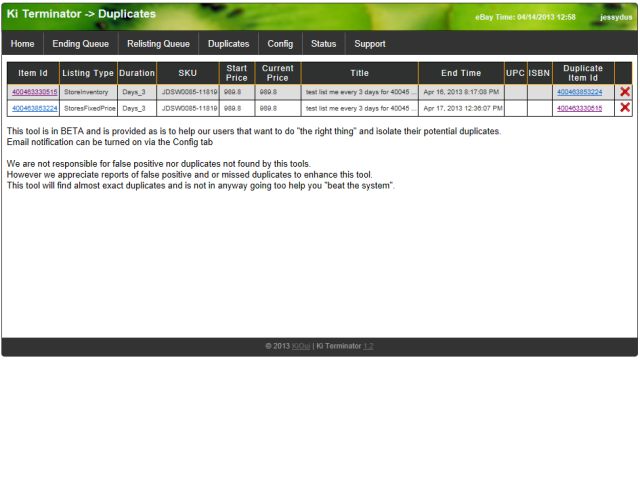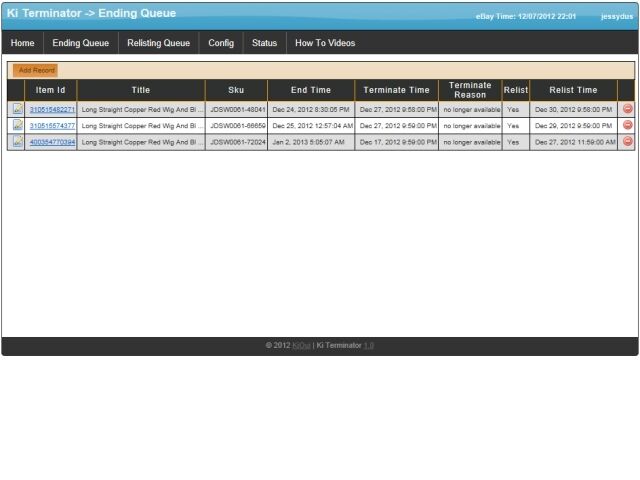 Pure trash. Total waste of time and difficult to navigate. No real support
Pure trash. Total waste of time and difficult to navigate. No real support
---
So Far This Tool Is Grrrreeeeaaaatttt
Needed help with Duplicate listings, So far this has worked for me
---
Support was very helpful in helping me, Thanks.
---
---
This application is perfect for duplicate finding, and terminating mistakes.
---
This application is perfect for me. I love that I can do anything with it.
---
Love the duplicate finder
alerts me of a duplicate I can cancel right in my e-mail
---
---
Finds all my small images.
Wow, I had to totally redo my store :( but this made it easy.
---
Love the Duplicate finder!
I can delete duplicates from my phone!
---
I use multiple KiOui apps and like all of them. They also have a tremendous support system.
---
No support or help pages. Video doesn't cover enough. Can't even create account to get help in support forum. Sounded great but failed miserably.
---
Excellent app and superb customer support!
Where else are you going to get such great customer service that the developer makes suggested changes/enhancements on the fly? I love ALL my KiOui apps!
---
It is very helpful for small and large sellers.
I wish you could extent application to save all my ebay item pictures to different folder names (with item number as folder name is fine) for my backup.
---
Didn't work, NO RESPONSE FROM CUSTOMER SERVICE! NO INSTRUCTIONS! LOUSY APP!!
This app didn't work, and there were no instructions on how to use it anywhere, except a stupid video I didn't want to watch! I sent numerous messages to customer service, even got eBay to send one, and received NO RESPONSE WHATSOEVER!! A pox on you people! I thought I had cancelled it but now I see you're still stealing money from me every month for an app that doesn't work! eBay should regulate these unsupported apps much more closely so sellers don't get screwed like I did! Absolutely USELESS!
---
Quick to master, easy to use.
---
Well worth the $.99 for the duplicate checker alone
.
---
Easy Program to relist. Just type in or copy and paste the item id and select a date and time. Cheapest relist program on the market. I suggest it to all.
---
Ki Terminator is essential for strategic selling.
With this application I can show my customers that my items are selling, even if they're not. Effective for moving items that seem to be slow.
---
very simple but very nice
very simple app but very efficient for the price 99 cents a month is like free
---