Ki Googalytics
By KiOui llc
(released Oct 04, 2012)
Track your Items with Google Analytics.
Categories: Listing, Research & reporting
If you are subscribed or want to subscribe to this application please
click here
for details.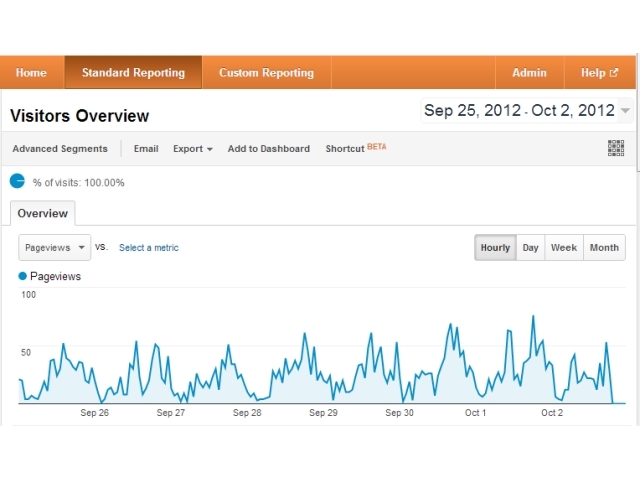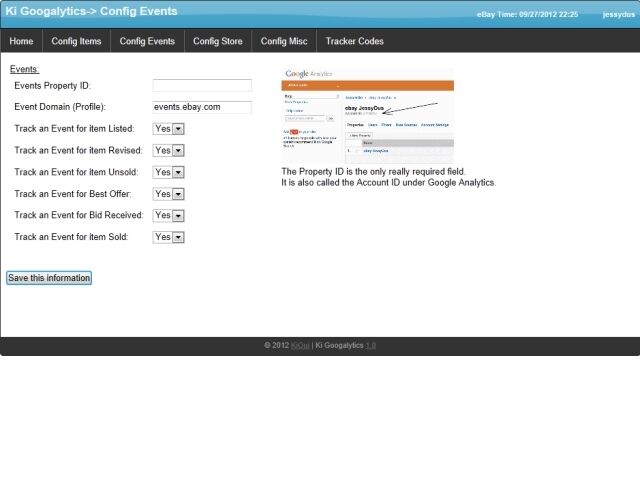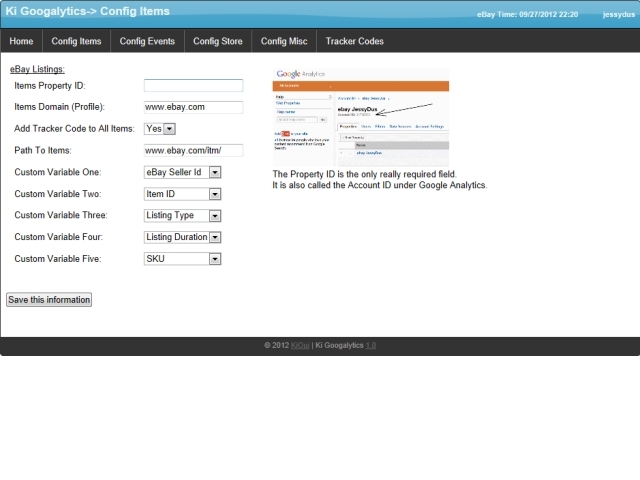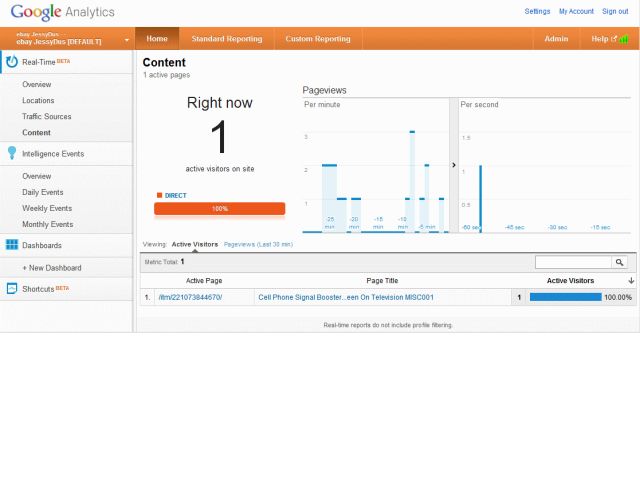 Could never get it to work
Could not get it to work
---
Takes a little work setting up but well worth the effort!
---
There is no way to add this code to all my listing automatically
There is no way to add this code to all my listing automatically, publisher suggests to use a promotional box (there are no such boxes anymore) I can not add it to shipping or return details because I can not add html code to these modules.
---
This app links to Google Analytics, which an absolute data monster compared to Terapeak. KiOui's app, Ki Googalytics links to my Analytics account, and my mind is just blow away at the metrics I can now analyze to better strategize on my eBay Store! Looking forward to how they integrate their tracking code into the new store version eBay made recently.
---
I dont understand who would waste time on this app
I am not sure if it works on not, because I never made it working. Too many fields to configure, it could be done much simpler.
---
A great bridge to helpful Analytics.
I have had to update my ads often after the holidays and making sure Ki is on every page is as simple as a submit click.
---
It has worked well for me. It's well worth it especially since we no longer have traffic reports.
---
You can't market if you don't know where the traffic is coming from
although it takes a a while to dial in the settings it's great to have metrics available on our bay store Had some installation issues but support was vwery good with both proactive communication
---
Not worth it unless you sell a lot.
I have had the hardest time cancelling this. It's not easy to do. No useful information for a small seller like me.
---
---
Nice App, wish it would it did more
I like this app but the analytics for google a very basic. The creator needs to had the universal code to allow more retrieval of data.
---
Excellent for tracking the traffic of my products
Excellent for tracking the traffic of my products
---
Very good customer support.
---
Very Good, bit of a learning curve with google anaylics, but worth it.
---
Bridge between eBay and GA
GA is the best data for what I need. Mobile is the way to go!
---
Best tracking of its kind
Set up and done!
---
Excellent application and great technical support and follow up.
Great idea. Being able to link my traffic data directly to Google Analytics allows me to see my data in the format that I decide, unlike a 'canned' tracking app. Although it requires a little basic knowledge of Google Analytics, it is time well spent learning a few fundamentals. The KiOui support staff helped me through an initial lack of understanding on my part, and I was up and running in short order. They even contacted me a few days later to make sure that everything was running to my satisfaction. How often does that happen anymore? It's called great customer service! I highly recommend KiOui Googalytics and will be looking into some of their other apps.
---
Ki Googleytics didn't add tracking info/logo to my listings at all after I set up everything.
---
So glad I found this application, it's so much fun seeing who visits my store.
The best part of this application is the you tube videos explaining the step by step method of how to install it in your store. Clear, concise and easy to understand. Did I mention the price, its only .99 cents. I love it!
---
Nothing works. Not even the Contact Support link. Filed a complaint on the company blog, and the problems have still not been addressed. Persistent :"Ki Googalytics You do not have access, try reloading your application!" It's inexpensive, so it's not about the money. It's about the waste of time with broken add-on.
---
Didn't work for me. No customer service phone# for support.
It never reported anything. Analytics said tracking not installed. The contact link just directs me to a FAQ page. Too much of a hassle. I need real customer support. It would have been great if it had worked
---
Excellent Support, Very Useful App, Highly Recommended
Support is excellent, just as good as the app, is incredible useful. Thank you!
---
Great product, provides great insight about the visitors visitng your product :)
In the begining I have no idea how to configure it, but I contacted the customer support any they solved the problem in no time, now I am able to track and see what item visitor are checking.
---
A must have for serious sellers
Amazing application that answers all the questions you have ever had about traffic sources and what listings work and why. You can also run tests to optimize your listings. Could not be happier with this interface to Google Analytics.
---
Excellent App, Great Support
Prompt response to my questions, watch the Video Tutorials!!
---
Amazing! I has been waiting for this tool!
You could get started after a few hours vedio learning.
---
Best App EVER !!! Took some time to start it :) With a little help from my friend ...
Thank you for your patience and support! You deserve the 5 Stars like nobody else. Its your second app I'm subscribed to and I'm sure there'll be even more. Kind Regards, Peter
---
Super Must Have APP with Great Tech Support
This is an app that every EBayer should have. I wrote to support with a few questions and they stayed with me well into the night making sure that all worked well. I feel like they are part of the family. Try it You can't go wrong.
---
Google Analytics in My Listings!
What more could I ask for?
---
---
simple in design yet very powerful
Being able to use google analytics is awesome !
---
it simply let you track it all in google analytics. Love it !
---
great service and quick reply on emails.
---
Ki Googalytics is the best!
definitely easy to use, great information!
---
This application is the best to track my items.
---
Tracking buyers is a must
The information gathered from google analytics is indispensable.
---
Very nice. Finaly I can get google analytics to track my ebay items
Very simple to install. Great how to videos. Thanks
---