123show
By 123Show, Inc.
(released Aug 18, 2009)
Add punch to your listing photos with multiple views including zoom, 360 degree spin, video, and swatching – or an integrated view to include all options!
Categories: Listing, Marketing & merchandising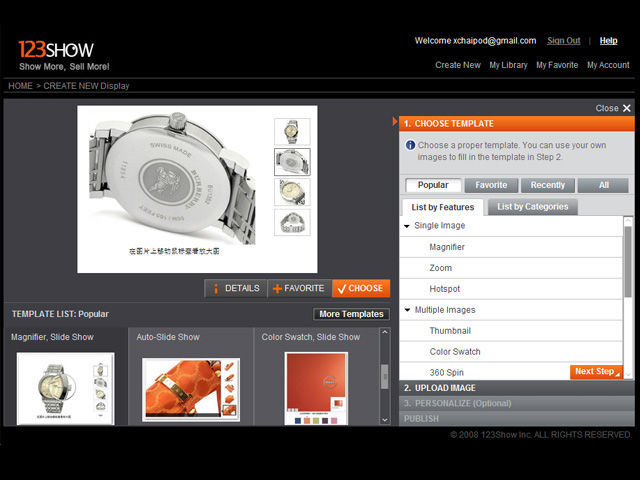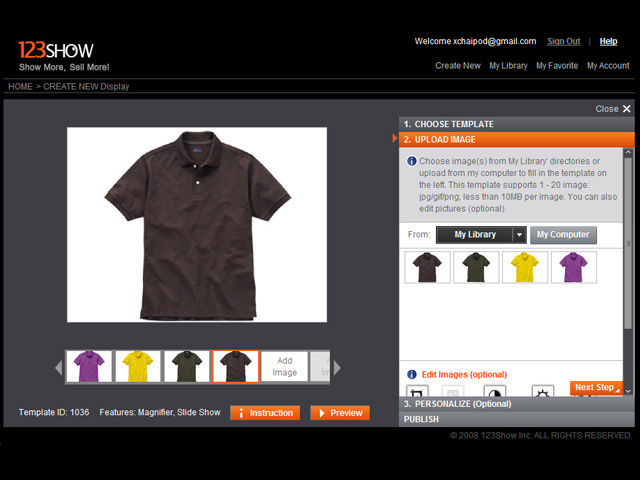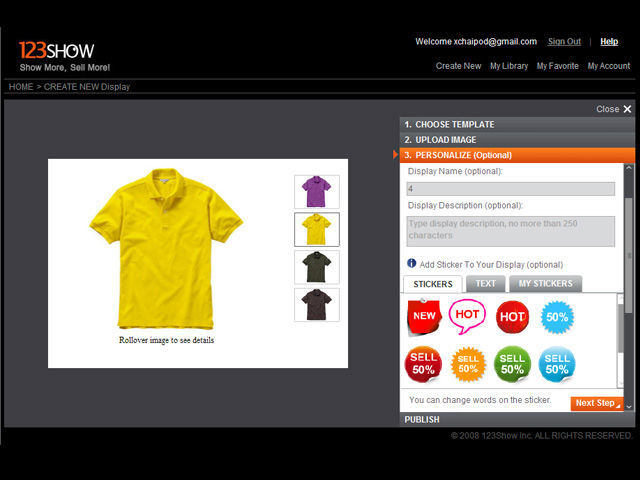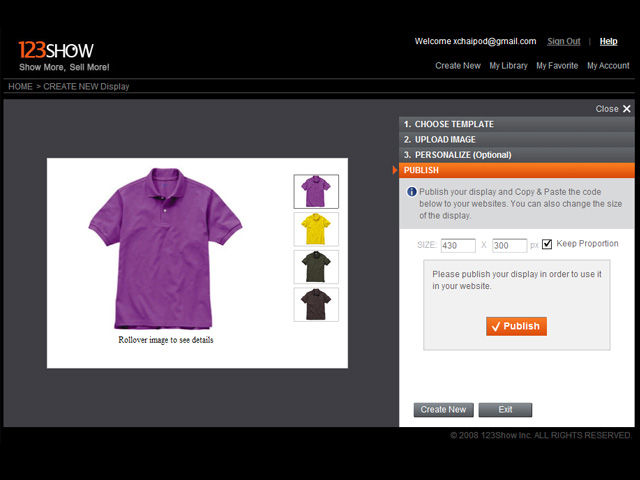 Key features
- Dynamic content sizing, editing, formatting and rich media viewing of content across all Web pages
- Free form and guided zoom and pan on single or multiple images
- Color and Texture swatching to view all options
- 360-degree spin to see all sides
- Video
- Customizable eCatalog, supporting PDF, images, links to your product pages
- Integrated viewing that combines swatching, zoom, alternative views, spin, and more
- Easy workflow-based building of all rich media assets

Description
123Show is a leading provider of an on-demand, rich media content creation platform that enables companies to grow revenue, enhance customer experiences and cut production costs. The company offers a radically simple way to create, manage and publish highly interactive product display online in under five minutes. The service is available as 'on-demand' (hosted) with a full spectrum of supporting creative and technology services.
Zoom, Video, Rotation, Hotspot, Color Swatch, Multiple Views, eCatalog and much more ...
All first time subscribers get a 30 day free trial period!
Additional resources
Please visit 123show Support Page here!
Application requirements
Supported browsers:
Any modern web-browser
Supported languages:
English
Supported eBay sites:
ebay.com
Required eBay subscriptions:
None
Application support
Technical Support: support@123show.com