Share Your Items
By 3Dsellers
(released Dec 09, 2010)
"Share Your Items" is a complete social media toolkit for eBay sellers. Let your items be seen everywhere. "Share Your Items" is the only app that lets your buyers share eBay items with their friends. The app adds social networking buttons to your listings and sends a customized email to your buyers offering them to share their purchase and feedback with their friends.
Categories: Marketing & merchandising, Listing
eBay will no longer handle subscriptions and billing for applications. If you are subscribed or want to subscribe to this application see
application URL
for details.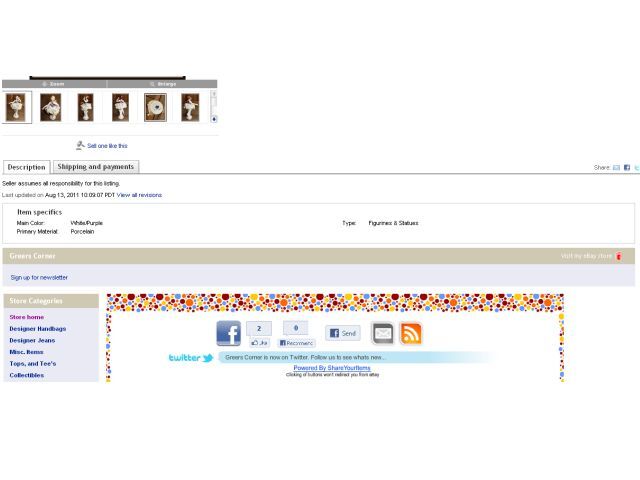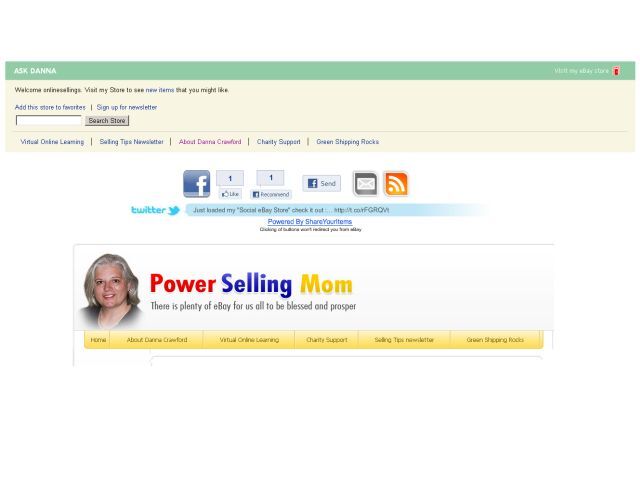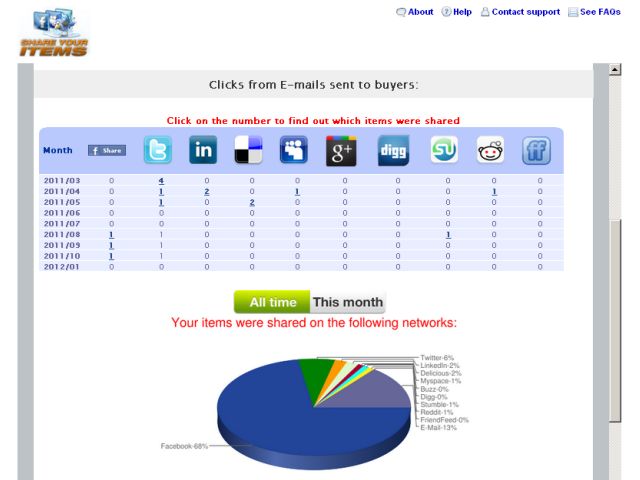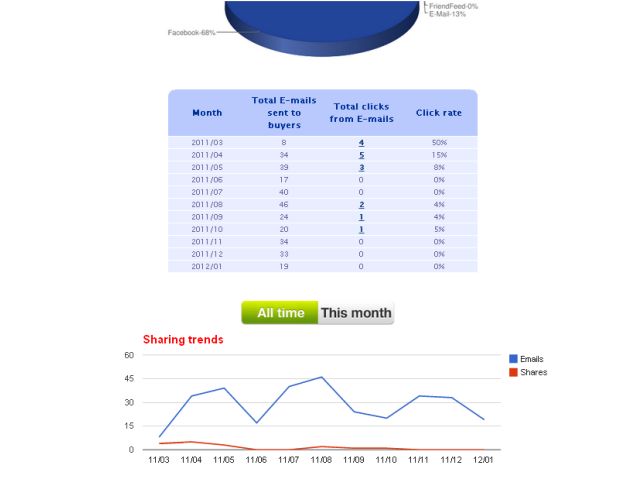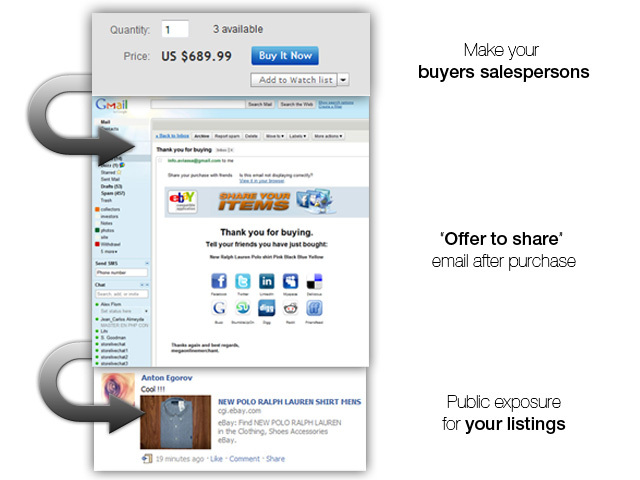 Key features
"Share Your Items" is a complete social media toolkit for eBay sellers.
1. Broad public exposure for your listings.
2. Buyers and sellers can e-mail friends items they love.
3. Buyers can share their purchases and feedback on social networks - broad public exposure and revenues!
Description
On listing tools
The following will be added to your listings:
1. Facebook Like, Recommend and Send buttons.
2. E-mail to friend button.
3. Subscribe to store feed with RSS.
4. Latest Twitter tweet.

Off listing tools
1. Offer to share e-mail:
Buyers who purchase items will receive a customized e-mail offering them to share their purchase on different social networks. Our system will also enable you to promote your featured items in the e-mail and increase sales!
2. Share your feedback e-mail:
Buyers who purchased items from your store and left you a feedback, will get an immediate offer to share their feedback on social networks. Also, treat your buyers right and thank them!

Increase your sales by up to 20% !
Our main goal is to give your listings broad public exposure, benefitting you!
And as we all know, sharing items with friends => more customers and more store traffic.
Research states that 78% of online users claim that peer recommendations are the best form of advertising.
3Dsellers, bringing you social networking eBay style.
Additional resources
Application requirements
Supported browsers:
any modern browser
Supported languages:
English
Supported eBay sites:
ebay.com
Required eBay subscriptions:
None
Application support
Need assistance? Have a question? contact us via our support center at http://support.3dsellers.com.