BannerPlay:Boost sales!
By BannerPlay
(released Jan 13, 2014)
Create PPC advertising campaigns for your products and boost your sales. Pay only for actual visits to your store.
Categories: Listing, Marketing & merchandising
If you are subscribed or want to subscribe to this application please
click here
for details.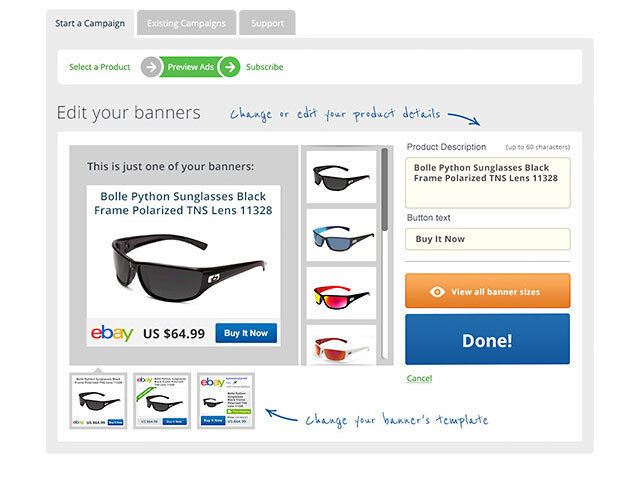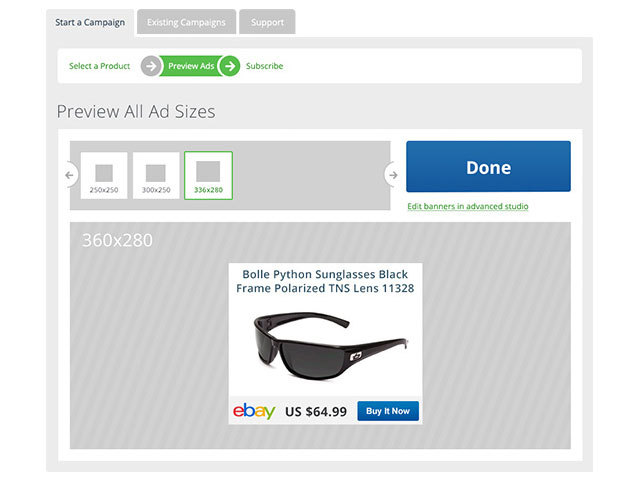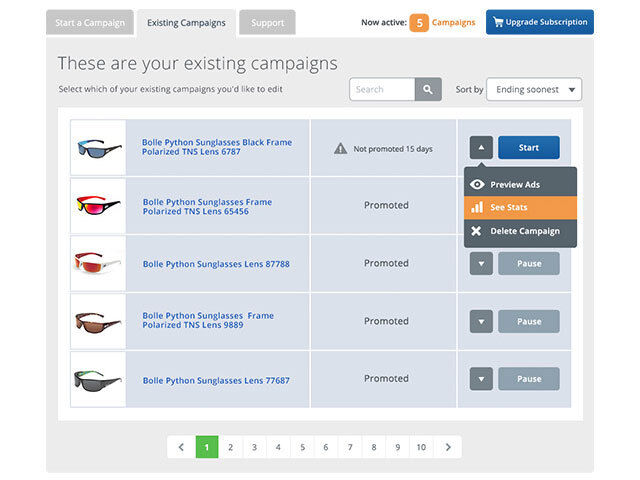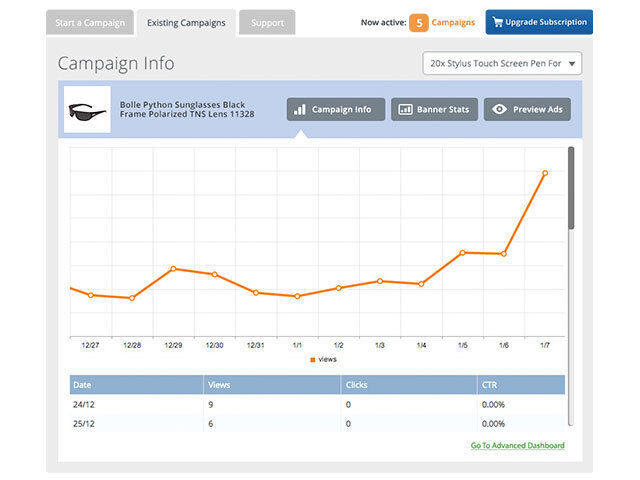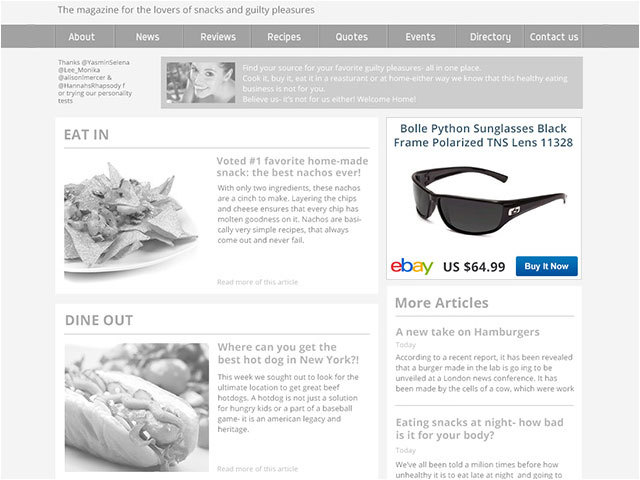 Key features
As low as $5 per day!
Automatically create effective banners for your products in a single click.
Your campaigns are targeted automatically based on your item category and description.
Get real-time statistics and analytics for your campaign
Your ads appear on thousands of sites to find the customers you need
Description
BannerPlay eBay Ad-App allows you to boost your eBay sales easily, quickly, and affordably.
With the app you can create stunning banner campaigns to promote your products in just 1-click!
All you need to do is select a product to promote from your products list. Once you've selected a product, the system automatically creates a beautiful set of customized banner ads that include all of the product's details: it's price, image and description. With our super simple editing studio you can tweak and customize the banner ads to your liking- and that?s it! Your campaign is ready!
The banner ads that were created for your items will then be shown on websites and blogs across the web. We will find the perfect sites to show your ads by using your products keywords and shipping location into consideration, in our sophisticated targeting system.
Once running, you get full statistics and performance metrics for your campaigns. We also included a detailed click report so you can see exactly where your customers are coming from.
The BannerPlay Ad-App lets you get more clients through advertising with great ads in just a few clicks!
Please note that the bannerplay one week free trial is limited to one campaign with a daily budget of $5. Any additional campaigns will not be included in the free trial
Additional resources
Application requirements
Supported browsers:
Any modern web browser
Supported languages:
English
Supported eBay sites:
ebay.com
Required eBay subscriptions:
None
Application support
Email support is available via support@bannerplay.com
Visit our support forums at http://forums.bannerplay.com