MyStoreMaps
By MyStoreCredit, Inc.
(released Aug 18, 2009)
Track your buyer locations – regionally or internationally -- by easily adding a customizable, rotating map to your listings.
Categories: Shipping & payments, Marketing & merchandising
If you are subscribed or want to subscribe to this application please
click here
for details.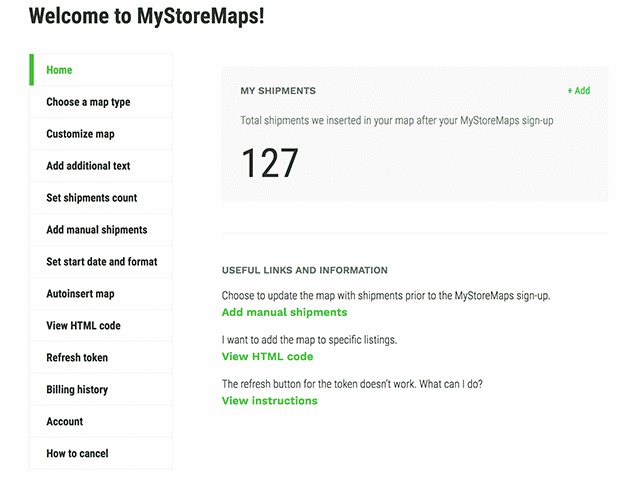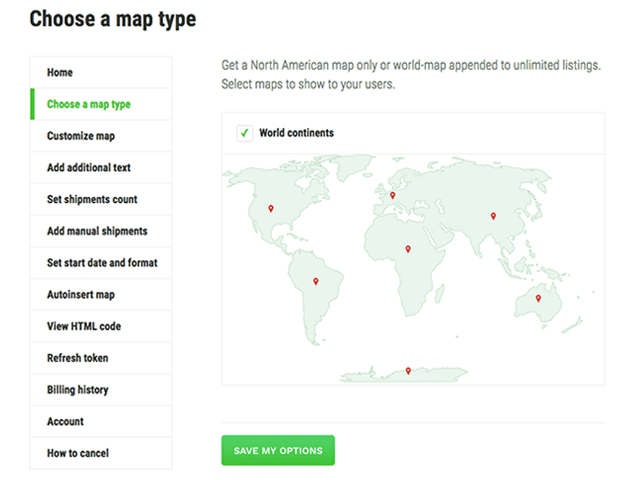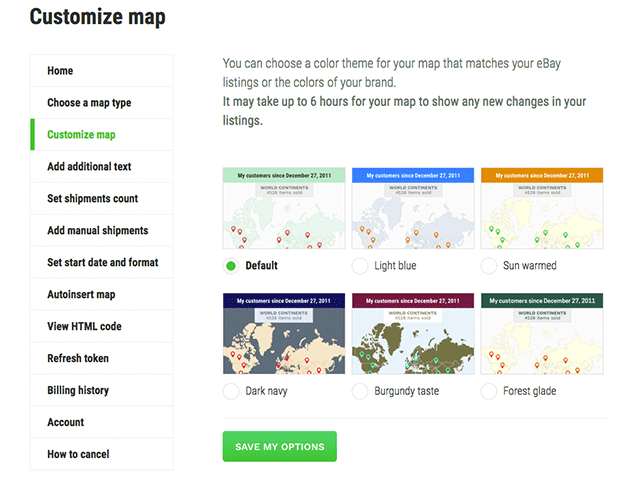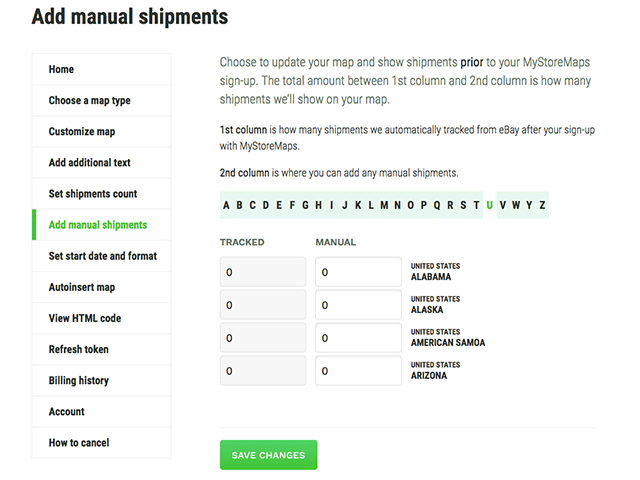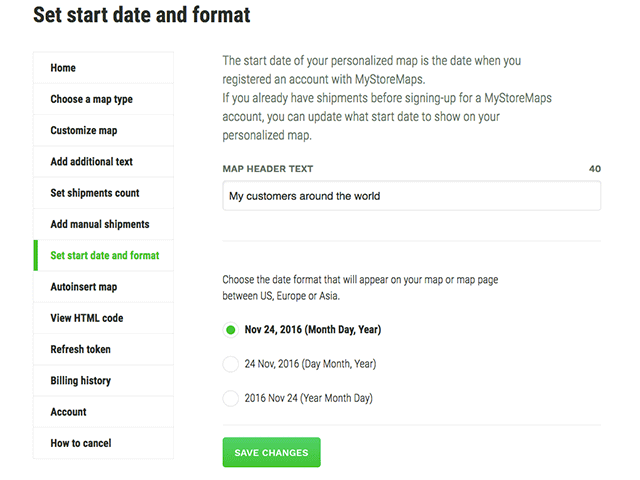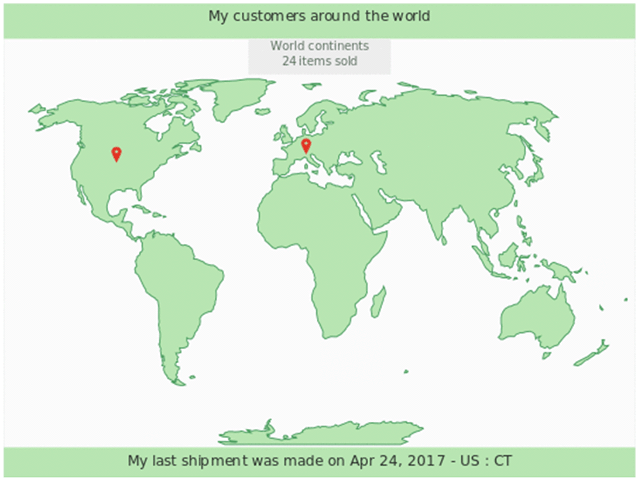 Key features
Add a graphical North American-only map or a World map to all your listings for a low-monthly fee
Show-off your existing buyers quickly and easily right on your selected map
Give potential buyers a clear and powerful signal of trust about you
North America Only Maps: Cover all US states, Canadian provinces, Mexico and Caribbean Countries
World Map: Includes all North America plus every other country of the world
Buyers can click on your map from inside your listing to see detailed counts for each country
We add 120-days of sales history (max allowed by eBay) automatically, plus EVERY sale after you start
You can manually add older sale counts quickly and easily
You can customize map colors and text to fit your brand image or listing template
Bonus: Map is automatically translated to your buyer's local language
Bonus: Sign-up for the world map at a low monthly cost
Description
Your MyStoreMaps will show a customized flash-map in all your listings showing your past buyers in North America or around the world. We place a virtual red stick-pin into every state or country where you have shipped to a buyer. The red stick-pins let your buyers quickly see your experience shipping to their geography. Sign-up takes under two minutes. MyStoreMaps will automatically create and insert a custom MyStoreMap at the bottom of all your listings within 24-hours. If you use a template, you can choose to insert your MyStoreMap as HTML into your template.
We will automatically load your most recent 120-days of sales/shipments to get your map started (max history available on eBay). We make it very easy for you to add your own previous shipment counts to your map. If you don't have your past history, some sellers estimate past counts to the best of their ability. In all cases, after sign-up we will constantly track your sales and update your maps. You can even customize your map colors to match your template and edit all text to create your own shipping policy page.
Every seller can get a North American map only or world-map appended to unlimited listings. If you want to attract more international buyers, you can sign-up for maps covering the entire world at a minimal monthly cost.
Once in your listings, the maps load quickly. Buyers are invited to click-on your map to see your detailed shipment counts for each geography. That gives your buyer confidence you can deliver their item to their geography. This is a great tool to boost your buyer's confidence in buying from you and to demonstrate your extensive shipping experience.
Additional resources
MyStoreMaps FAQs
Application requirements
Supported browsers:
Internet Explorer 6 or later, Firefox 2 or later, Chrome 3 or later, Opera 8 or later
Supported languages:
English
Supported eBay sites:
ebay.com
Required eBay subscriptions:
None
Application support
Report a problem by filling the form on this page: http://newage.mystoremaps.com/help
Email support provided through customerservice@mystoremaps.com