Ki Tracking
By KiOui llc
(released Jun 11, 2012)
Track your packages in one quick easy view, communicate with your customers easily about their packages.
Categories: Marketing & merchandising, Shipping & payments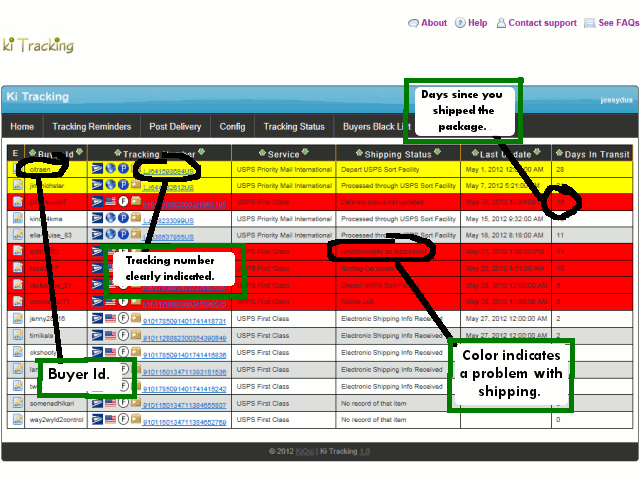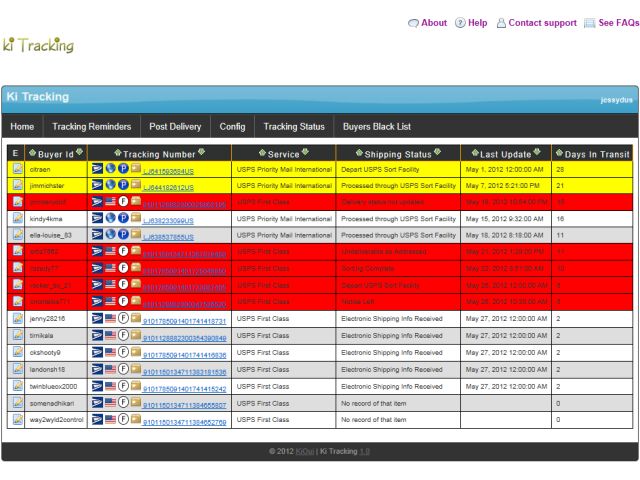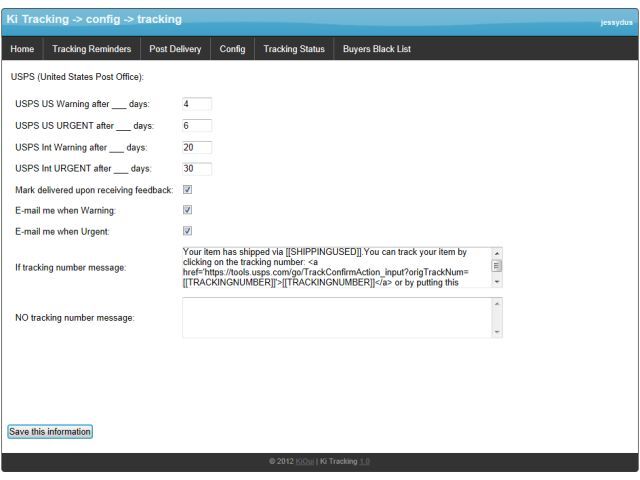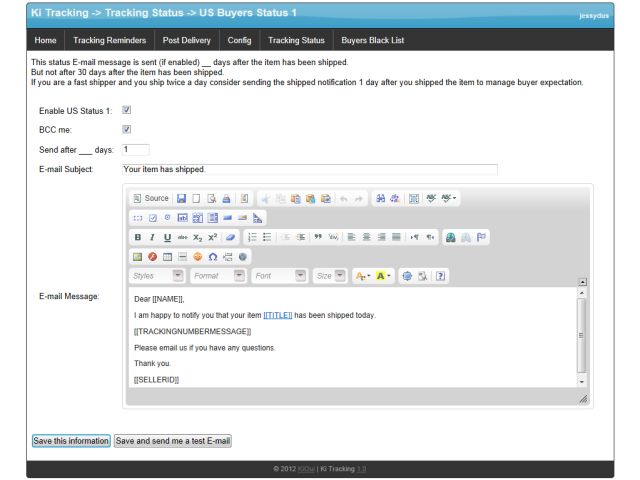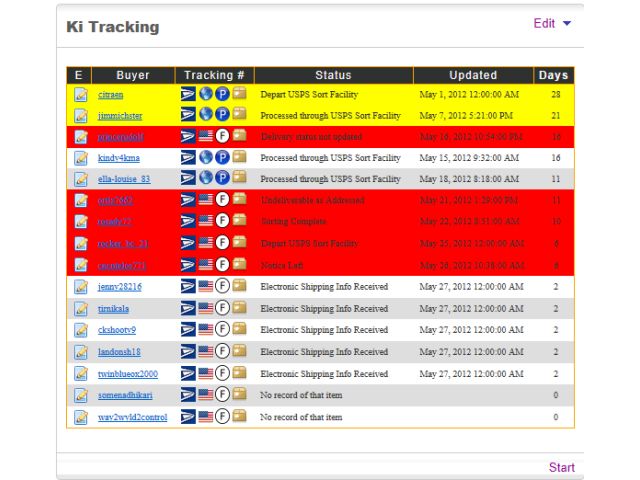 Key features
Fully automated tracking of your packages.
100% HTML messages.
Variable available in the HTML messages to customize the messages (name, title, image, ....).
Black list management.
100% customizable.
Automatic Shipping Status messages.
Automatic Delivery messages.
Use our or your SMTP to send the messages.
Selling Manager Widget/Gadget.
Try it free for 7 days!
Description
With Ki Tracking you will be able to automate communication with your Buyers and update them as to the status of their packages. You will even be able to do so in full HTML as you can use these custom messages to market your Facebook page or other social venues. With Ki Tracking you will be able to know when a package has an issue before anyone else and be able to take care of the problem proactively.
An up to date widget displays on your seller dashboard so you can view where your packages are at a glance.
Additional resources
Application requirements
Supported browsers:
any modern web browser
Supported languages:
English
Supported eBay sites:
ebay.com
Required eBay subscriptions:
None
Application support
For application tips and tricks, check out our YouTube Channel: http://youtube.kioui-apps.com.
We manage our support via a ticketing system. Simply e-mail support@kioui-apps.com.
Please Include:
Your eBay User Id
Which application you are subscribed to
Any Item ID numbers that pertain to concern
Any screenshots
Steps to replicate your concern
Our support hours are between 9:00 a.m. and 5:00 p.m. Central Time.
We take your support concerns seriously and any information that can help us improve our applications is much appreciated. Or send us an e-mail just to say how much you like our applications!
To get updates about our company you can visit our website: http://www.kioui-apps.com. Follow us on http://facebook.kioui-apps.com, http://twitter.kioui-apps.com, or http://pinterest.kioui-apps.com.