eZ labelZ for eBay
By eZ labelZ for eBay
(released Aug 14, 2009)
Quickly create customized inventory and address labels with data from your eBay items and transactions. Translate buyer data into marketing materials including flyers, cards and much more!
Categories: Shipping & payments, Inventory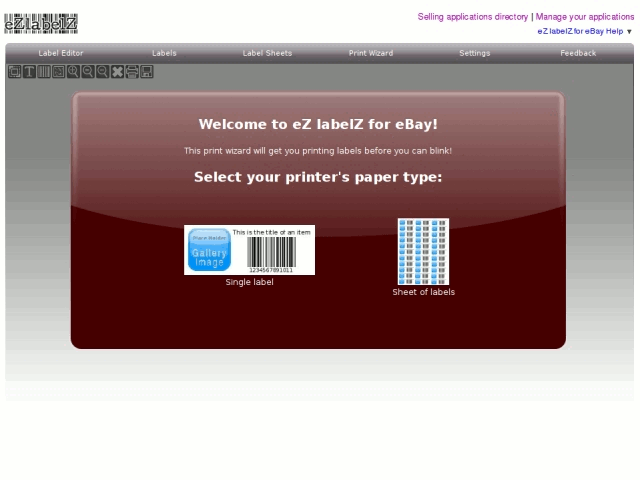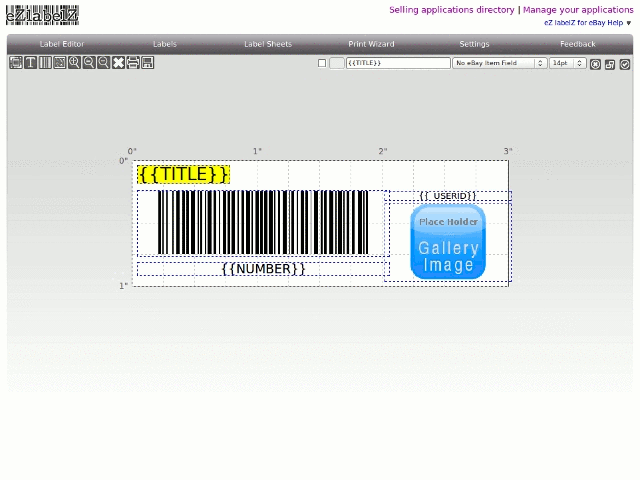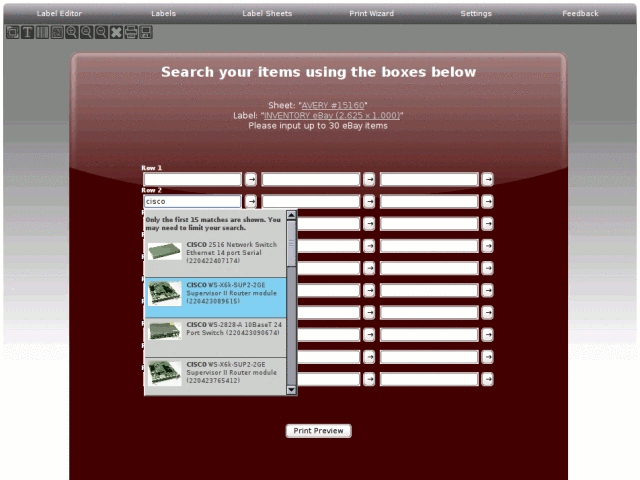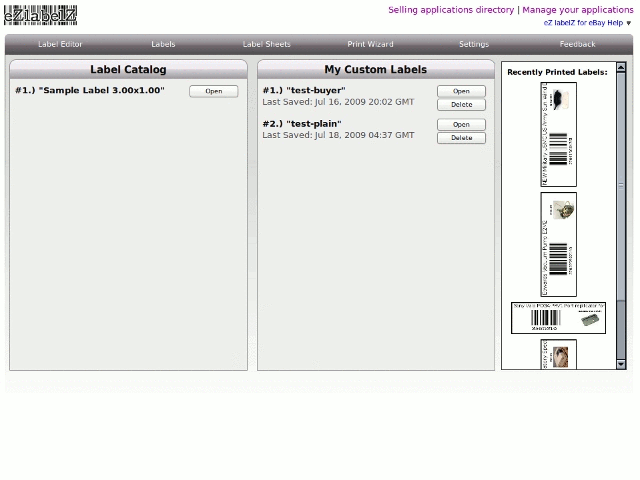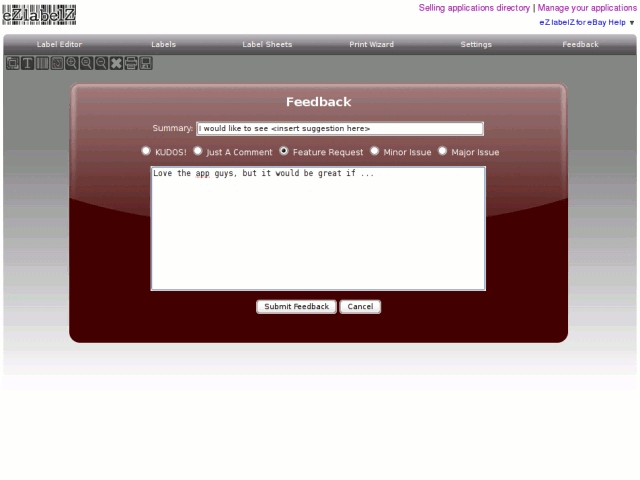 Key features
Quickly print customized inventory labels with instant importing of eBay item data.
Quickly print customized address labels with instant importing of eBay buyer data.
Bulk import hundreds of items/transactions at once using a comma delimited file!
Easy barcoding! Convert any field into a barcode!
Print eBay item gallery images on any label.
Build custom labels and even flyers, printouts, or cards using our WYSIWYG label editor.
There's no requirement to import eBay data if you don't need to. Static text or barcodes and uploaded images are all supported.
Description
As your business grows, so does your inventory, and your need for efficiency sky-rockets. Now you can take your eBay item and buyer data, format it, and print it in whatever way works best for you with the ease of a WYSIWYG label editor and fast print wizard.
eZ labelZ for eBay (pronounced "easy labels for eBay") makes short work of creating labels with data from your eBay items and transactions. You can even barcode your eBay data with a simple click.
We have provided a large selection of label styles and label sheet templates (organized by Avery compatibility). You can also input your own custom label sheets, build your own custom labels, and import your items in a flash.
eZ labelZ makes it easy to put an item title, item number, starting bid, start time, end time, and, yes, even the gallery image onto any label you can imagine and/or design. You can also import buyer contact information, including name, address fields, phone number, user ID, and email!
eZ labelZ for eBay WILL make it easier for you to manage your inventory and your outgoing packages. It will also let you make professional, custom labels to deliver a rich, more focused brand to your buyers.
If that powerful functionality isn't enough, you can also build flyers, printouts, cards and any other printout you can imagine -- just with a few clicks of the mouse. You don't even have to import eBay data! Static text, barcodes, and uploaded images are all supported!
Additional resources
eZ labelZ for eBay Website
Application requirements
Supported browsers:
Latest version of FireFox, Chrome, Safari, Opera, or IE
Supported languages:
English
Supported eBay sites:
ebay.com
Required eBay subscriptions:
None
Application support
Drop us a line at ask@ezlabelzforebay.com, or submit a note via the HELP! tab in the application.