Auctane Shipping Manager
By ShipStation
(released Aug 14, 2009)
The fastest way to ship with USPS and UPS! Save up to 20% on Priority and Express Mail! Auctane processes your USPS and UPS shipments with just a few clicks. Batch print up to 200 labels at a time including First Class Mail International. Reduce your shipping time by 50% or more!
Categories: Shipping & payments, Research & reporting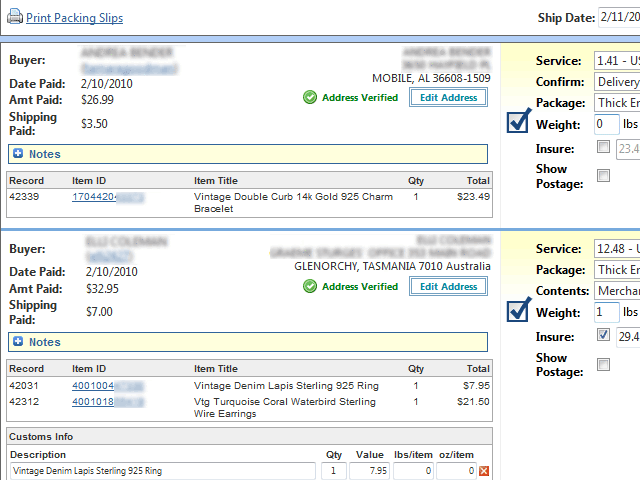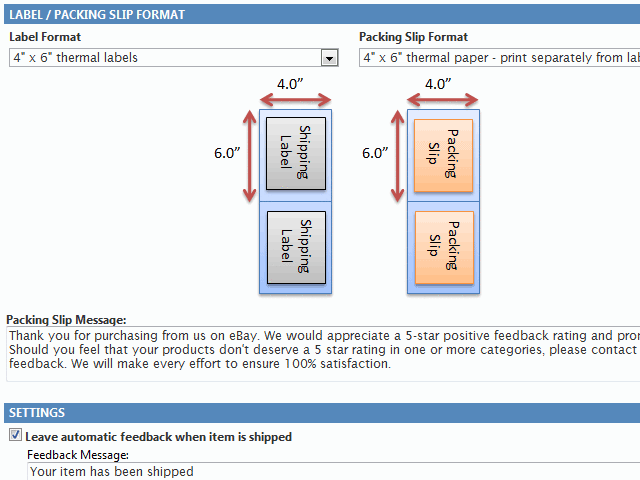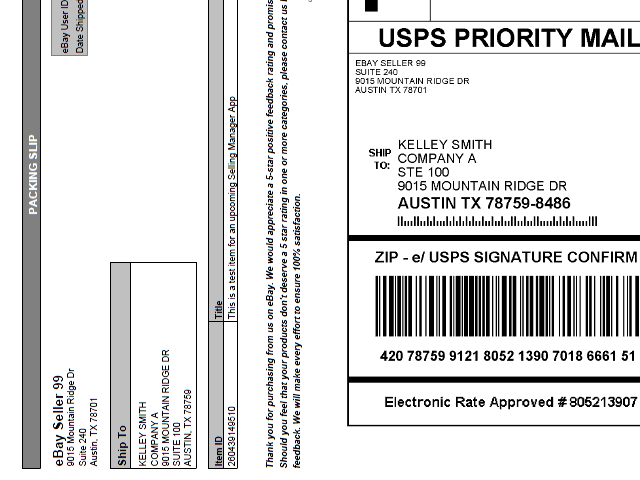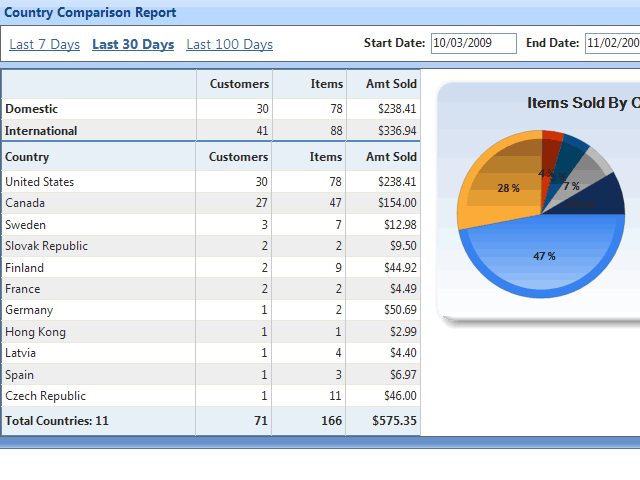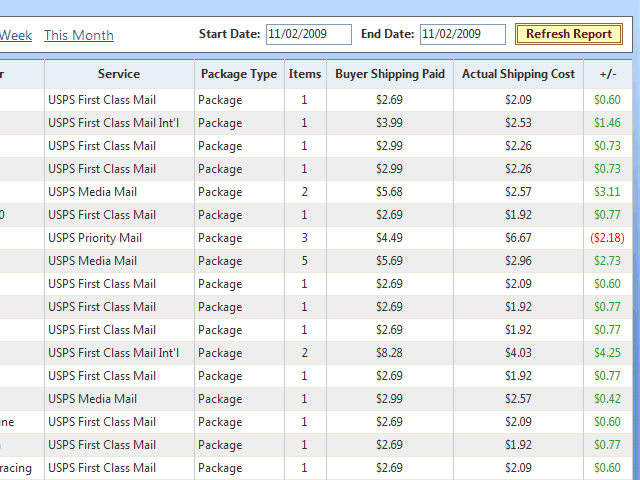 Key features
Now supports UPS as well as USPS!Save up to 20% on USPS Priority and Express Mail!
Completely web-based - print labels right from the eBay.com web site!
Works with PCs or Macs
Imports orders from eBay, Amazon, and PayPal!
Print shipping labels for all UPS and USPS services including First Class Mail International
Print labels in batch - reduce shipping time by 50% or more!
Print packing slips - up to 2 per page
Combine orders into a single shipment
Leave automatic buyer feedback
Purchase discount shipping insurance
Customizable shipping notification email
Memorizes item weights for future shipments
Use multiple eBay accounts with a single subscription!
Description
Auctane, powered by ShipStation is a feature-rich order fulfillment system that was designed from the ground up for mid to high volume eBay sellers. Auctane will cut your order processing time by as much as 50% while also saving you money through special rates on shipping and insurance. With Auctane, you can manage all of your eBay, Amazon, and PayPal orders in one place.
-- Frequently Asked Questions --
Every shipping tool says they offer USPS discounts. How is Auctane different?
Auctane has access to special negotiated rates for Priority Mail packages that are 3 pounds or less, Priority Mail Flat Rate products, and Express Mail packages that are 2 pounds or less. For example, our Medium Flat Rate Box rate is $10.24, a savings of $0.61 over the standard online rate of $10.85. Auctane also has special rates on Priority Mail International and Express Mail International.
Does Auctane automatically select the correct shipping service?
Yes, and it does a lot more than that! Auctane will automatically select the shipping service, package, weight, and dimensions if those values are available from your listings. If these values are unavailable (e.g. you are using generic flat rate shipping services), you can specify default values for virtually every field in Auctane. Also, Auctane can remember item weights, dimensions, service, and package selections so that you only have to enter these values once for each item.
Does Auctane integrate with eBay Selling Manager Pro?
Yes, Auctane works seamlessly with Selling Manager Pro. The SMP Custom Label field is displayed throughout the application and can also be printed on your labels and packing slips. Any notes entered in SMP can also be viewed in Auctane. Auctane will also send the Actual Shipping Cost back to SMP for use in the Profit and Loss report.
Can Auctane help to speed up my international order processing?
Yes, Auctane makes international shipping a breeze! The customs description, quantity, value, and weight will be automatically pre-filled for you. You can also print international labels on 4" x 6" thermal labels which can save both time and money.
Can I ship non-eBay orders through Auctane?
Yes, Auctane can automatically import orders from Amazon as well as non-eBay orders from PayPal. If you have a web site which processes payments via PayPal (e.g. ProStores), you can ship them through Auctane. You can also use the "Add Order" feature to paste in any orders that are not automatically imported through one of our integrations.
Does Auctane automatically send tracking information to eBay and Amazon?
Yes, Auctane will communicate your tracking information to both eBay and Amazon. Auctane can also send you buyers a customizable shipping notification email which includes a tracking link.
I have more than one eBay account. Do I have to pay you for each one?
No, you only need a single subscription to Auctane no matter how many eBay accounts you have! Once you subscribe, go to the "Settings" page, "eBay" tab to add your other accounts.
Can I use Auctane on my Mac?
Yes, Auctane is completely web-based and is 100% compatible with Safari.
I have special negotiated rates with UPS. Can I use them in Auctane?
Yes, Auctane allows you to take advantage of any special pricing offered by UPS. If you have negotiated special rates through your UPS account manager, you will have access to those rates in Auctane.
I am a one-of-a-kind seller, so it is difficult to print labels in batch. Can Auctane help with this?
Yes! Auctane has several features that make it easy to print labels in batch:
You can print a report which contains all of your sold items that are ready to be shipped. This report displays all sale information including an image of each item, so it can be used as a pick list to gather all of your items at once. This report will display your items in the same order in which your labels will be printed, so it will be simple to match the pulled items with each label that is created.
You can print a message at the bottom of each label which can include the item ID, title, custom label, SKU, or several other fields. This helps when you need to match a label to your inventory. For example, if a buyer ordered 2 apples and 5 oranges, the label message could read "Apple (2), Orange (5)"
Auctane has several different printing options which can allow you to keep things organized. For example, you can print a shipping label on 1 half of a page and the corresponding packing slip on the other half. Or if you use a thermal printer, Auctane can print alternating labels and packing slips so that everything is ordered correctly.
Additional resources
Feature List
Application requirements
Supported browsers:
any modern browser
Supported languages:
English
Supported eBay sites:
ebay.com
Required eBay subscriptions:
None
Application support
Please contact support at support@auctane.net