Sellebrity Analytics
Release Date: Aug 19, 2011
Categories: Listing, Research & reporting
Track your listings as if they were one big website. Zoom in to your traffic data at any level of detail, or zoom out to "SPY" on the entire globe in Real Time. We track most popular days and times to list, visitors, cities, countries, regions, browsers, languages, listing variations, custom goals, Twitter, and more.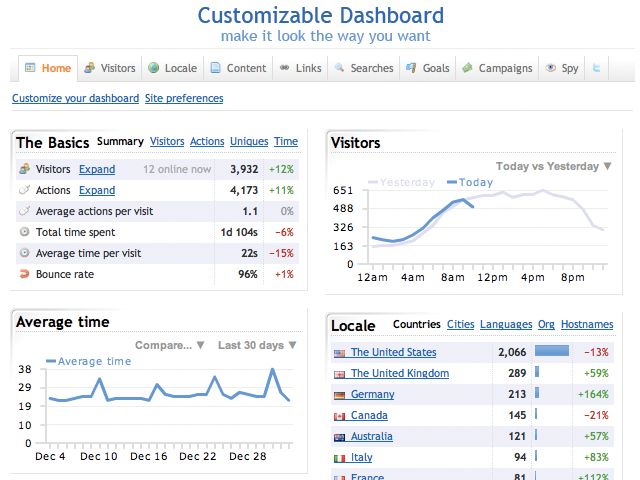 | | |
| --- | --- |
| Supported browsers: | Internet Explorer, Firefox, Chrome, Opera |
| Supported languages: | English, French, German, Spanish |
| Supported eBay sites: | ebay.com |
| Required eBay subscriptions: | |
Sellebrity is a proud eBay Developer since 1999 and owned by inkFrog.com, an eBay Certified Solutions Provider.
never worked properly
by: Review created: Oct 23, 2013
Review:never worked properly and tech support useless
---
Highly Usefull.
by: Review created: Feb 21, 2013
Review:Great, usefull information.
---
Just stopped working
by: Review created: Jan 24, 2013
Review:I got blank reports a few weeks in a row. I log in to find the service is now only paid through ink frog.
---
Fast
by: Review created: Nov 28, 2012
Review:This is better than trying to see sales,non-sales, upswings on items
---
Sold out for a pay for use system
by: Review created: Nov 23, 2012
2 of 3 people found this review helpful
Review:Was a great free program for the casual seller. As with most everything else it sold out for profits, eBay is starting to ruin itself for profit and will one day not exist.
---