Outright
Release Date: Sep 20, 2013
Categories: Finance & accounting , Inventory
Join the 50,000+ eBay sellers using Outright-GoDaddy Bookkeeping to organize their finances and prepare for taxes. PayPal is now required to report online sales to the IRS, so it's more important than ever to organize your finances. Everyday, automatically, your PayPal, eBay, bank and credit card accounts are organized. Outright imports up to 2 full years of sales history, listing and final value fees, even shipping and PayPal fees. Sign up and receive the eBay Sellers' Tax Guide FREE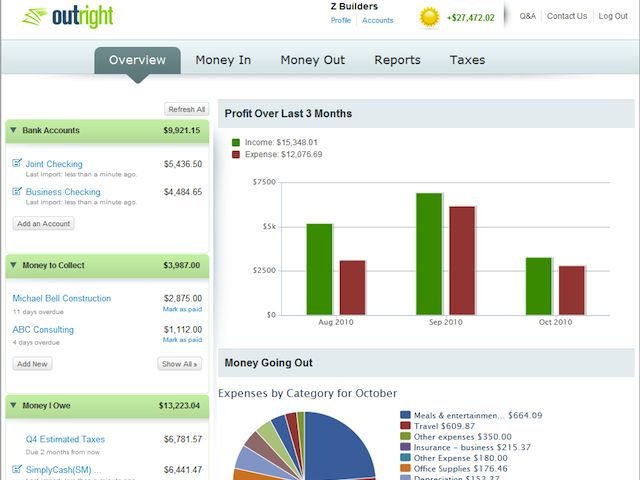 | | |
| --- | --- |
| Supported browsers: | Internet Explorer 7,8 & 9 and Firefox, Safari & Chrome |
| Supported languages: | English |
| Supported eBay sites: | ebay.com |
| Required eBay subscriptions: | None |
Outright is the leading provider of automatic accounting for the self employed with over 120,000 customers. Outright is located in Mountain View CA
Beautiful! Seamless, easy to understand and navigate! Highly Recommend!
by: Review created: Oct 23, 2016
Review:This app is a time saver, Perfect for small businesses, keeps track of all incoming revenue, makes tax time a little easier to navigate. I highly recommend this app to ALL small businesses. What a life saver it is for accounting.
---
STOPPED WORKING in AUG
by: Review created: Oct 18, 2016
Review:No activities have been recorded for SEPT or OCT most of AUG seems missing Try to contact support, good luck.
Outright, Inc.
Outright is the leading provider of automatic accounting for the self employed with over 120,000 customers. Outright is located in Mountain View CA
Contact
Phone: 650-440-6352
Email: support@outright.com
Website: http://outright.com
---
Subscription: Monthly and Annual subscriptions available