eZ labelZ for eBay
Release Date: Aug 14, 2009
Categories: Shipping & payments, Inventory
Quickly create customized inventory and address labels with data from your eBay items and transactions. Translate buyer data into marketing materials including flyers, cards and much more!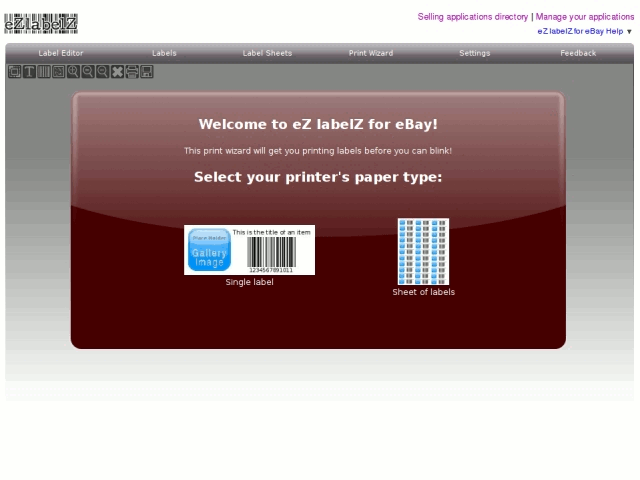 | | |
| --- | --- |
| Supported browsers: | Latest version of FireFox, Chrome, Safari, Opera, or IE |
| Supported languages: | English |
| Supported eBay sites: | ebay.com |
| Required eBay subscriptions: | None |
Our goal is simply to build tools to enhance the web!
Wroks great and wonderful customer support from the developer!
by: Review created: Mar 17, 2015
Review:The app does what it is supposed to and on top of that the customer service is first class. Thank you so much!
---
doesn"t work
by: Review created: Mar 07, 2015
Review:please help
---
does not work
by: Review created: Mar 06, 2015
Review:defective
---
Couldn't fiqure how to add my FROM contact to the label, using word was must easier
by: Review created: Feb 13, 2015
Review:Wouldn't print from the print button, printed elsewhere and the label was too big
---
easy to use, very effective!!
by: Review created: Feb 11, 2015
Review:Is really easy to use. Just need to follow some steps and you are ready. Especially if you are international seller, is helping alot.
---