eZ labelZ for eBay
Release Date: Aug 14, 2009
Categories: Shipping & payments, Inventory
Quickly create customized inventory and address labels with data from your eBay items and transactions. Translate buyer data into marketing materials including flyers, cards and much more!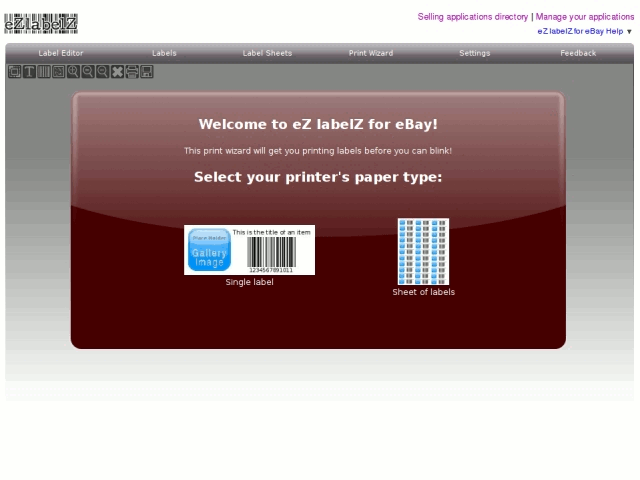 | | |
| --- | --- |
| Supported browsers: | Latest version of FireFox, Chrome, Safari, Opera, or IE |
| Supported languages: | English |
| Supported eBay sites: | ebay.com |
| Required eBay subscriptions: | None |
Our goal is simply to build tools to enhance the web!
Works great
by: Review created: Sep 01, 2015
Review:Print labels (inventory) much better than my expensive (name with-held) inventory management system. It WOULD be sweet if I could import all of my listings at once automatically, but it has the provision to catch the older listings manually, so ... what's to whine about :)
---
couldn't get it sized properly
by: Review created: Aug 14, 2015
Review:meh.
---
Great for printing shipping labels on envelopes to ship out
by: Review created: Aug 12, 2015
Review:We ship alot of items with envelopes on ebay and this program can print a sheet of labels at one time, saying us time, great app, thanks for creating it
---
Works really well
by: Review created: Aug 06, 2015
Review:Works really well
---
Does not work.
by: Review created: Aug 01, 2015
Review:Does not import the items from ebay listings.
---